Many features for you to enjoy the game without spending your whole day sending manually attacks/defence. Do it automatically!
General features
Enable all the servers you want
Available in English, Spanish, German and Portuguese
Custom proxy settings
Attack features
Castle search tool
Assault attack tool
Fake attack tool
Trickling features
Self-trickling based on send resources
Automatic battle slot calculation
Custom trickling unit amount
set-up a 12hours trickle in less than 30seconds!
How it works
Perfect tool for warriors! automatic synchronize real attacks, fake attacks, trickle castles/fortresses/cities, self-trickling with the function resource trading! Set-up a 12hours trickle in less than 30seconds! who has time to setup a trickle by spending 10minutes for 1 castle? do it now for multiple castles/fortresses with only 1 click! Check it out..!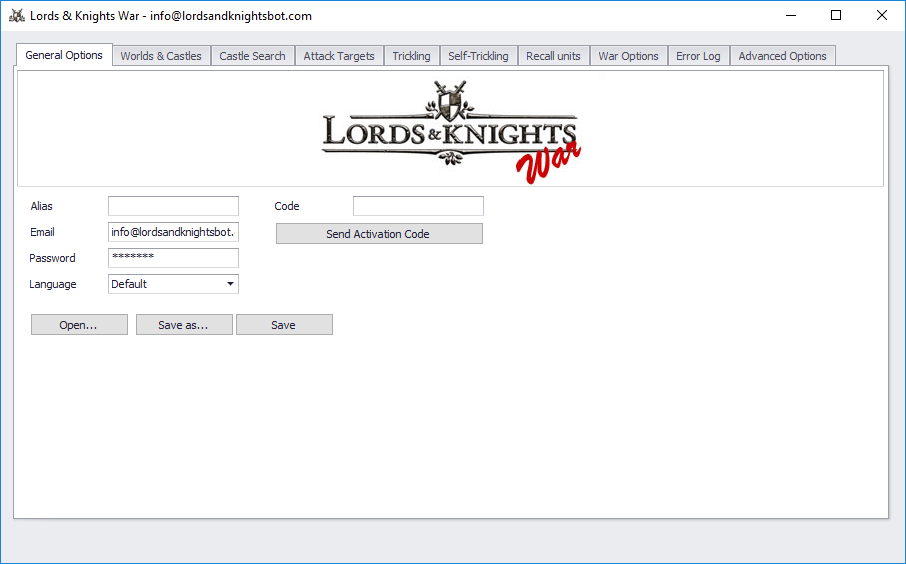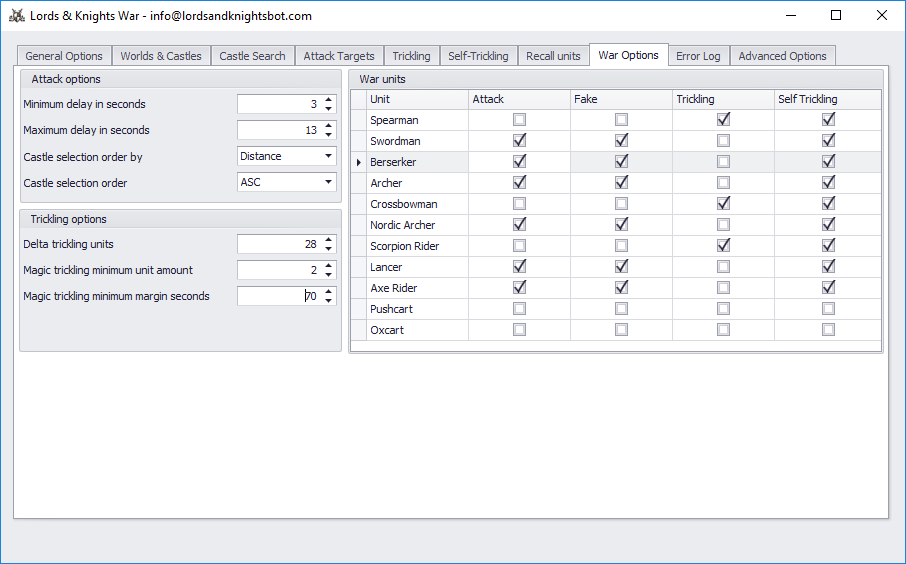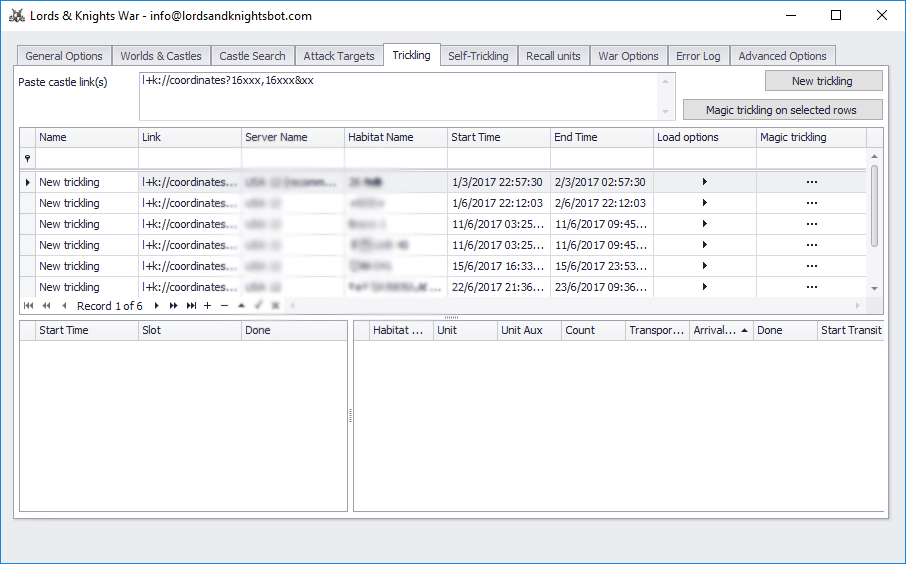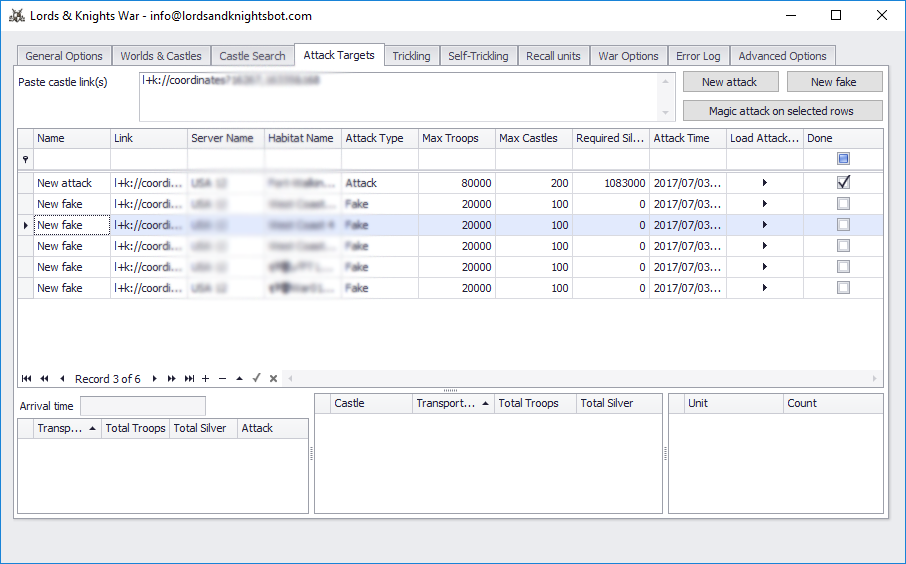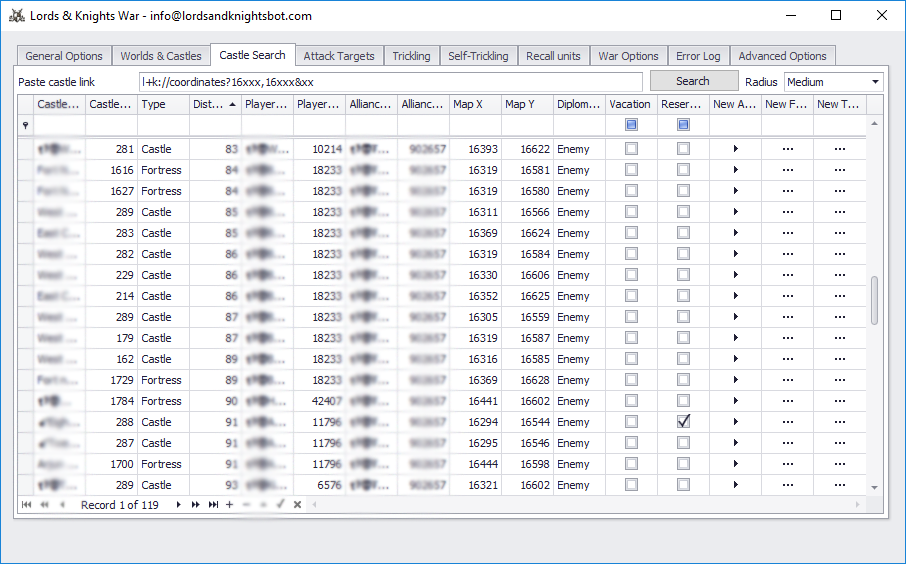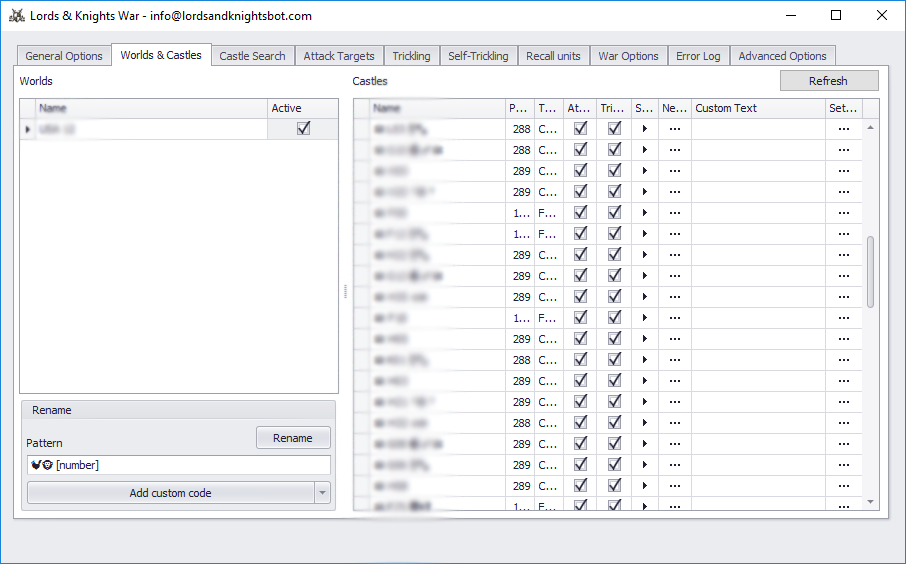 If you like my work then consider to buy me a coffee, it keeps me awake while I develop and it's always appreciated!